Se il gruppo Roberts / Ghisolfi / Bosi aveva stupito il mondo con la replica da camera da letto di Burden of dreams, peraltro abbastanza fattibile grazie alle poche prese e alla inclinazione uniforme del muro, con Gym rhino si va oltre.
Parliamo infatti della replica dell'iconico boulder di Rocklands, sul quale ci sono diverse linee che si sviluppano lungo questo obice orizzontale di arenaria abbastanza lavorata.
Ora un'azienda ne ha creato la replica grazie alle moderne tecniche di scansione e ne propone la vendita/noleggio con un commerciale downgrade costituito da set di prese intercambiabili, che mirano a portare l'utente alla realizzazione del 7b+ "vero", passando per il montaggio di prese via via più difficili partendo dal 6a+. A quando la commercializzazione della replica di Action Directe?
Per saperne di più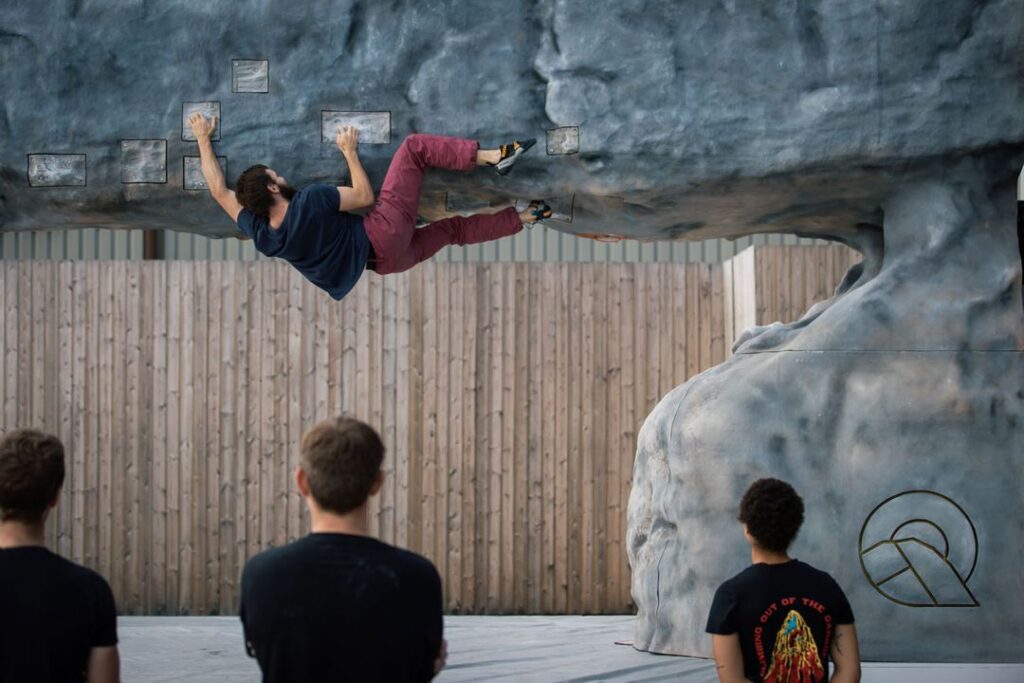 If the Roberts / Ghisolfi / Bosi group amazed the world with the bedroom replica of Burden of dreams, moreover quite feasible thanks to the few holds and the uniform inclination of the wall, with Gymrhino it goes further.
In fact, we are talking about the replica of the iconic Rocklands boulder "Rhino", on which there are several lines that develop along this fairly worked horizontal sandstone shape.
Now a company has created a replica of it thanks to modern scanning techniques and is offering it for sale/rental with a commercial downgrade made up of sets of interchangeable grips, which aim to lead the user to the creation of "real" 7b+, passing through increasingly difficult holds starting from 6a+. Waiting for Action directe replica!
to know more