La Sportiva presenta Climbing on The Moon: un tributo all'età dell'oro dell'arrampicata
27Z 640108
La capsule collection di felpe e t-shirt, accompagnata dalla nuova TX4 R, è da oggi disponibile sul sito e presso i rivenditori autorizzati
Il logo e i colori dal sapore vintage sono la caratteristica distintiva della linea Climbing on the Moon di La Sportiva, azienda leader nella produzione di abbigliamento e calzature tecniche da outdoor. L'azienda trentina presenta uffcialmente la collezione con l'obbiettivo di omaggiare gli anni d'oro dell'arrampicata e celebrare l'importante anniversario dei novantacinque anni dalla fondazione.
Puntare alla vetta, aprire le vie più ambiziose, superare i propri limiti sono alla base dell'aspirazione che guida ogni scalatore: questa visione si rispecchia nella linea Climbing on the Moon, che cela l'incoraggiamento a porsi in continua sfida con noi stessi, ad abbracciare la montagna con rispetto e a ricercare sempre nuovi traguardi, senza confini.
La capsule collection, composta da felpe e t-shirt in tre colorazioni – azzurro, fucsia, grigio – presenta grafiche e colori legati alla storia del brand, con un chiaro rimando agli anni '80, periodo in cui il focus produttivo dell'azienda si sposta nel settore dell'arrampicata con lo sviluppo e la brevettazione di soluzioni tecniche, frutto della passione e dell'ingegno che da sempre ispirano tecnici e sviluppatori di casa La Sportiva. Un insieme di valori che, legati l'un l'altro, hanno contribuito a collocare il brand tra i leader di settore e tra i più desiderati dalla crescente climbing community mondiale.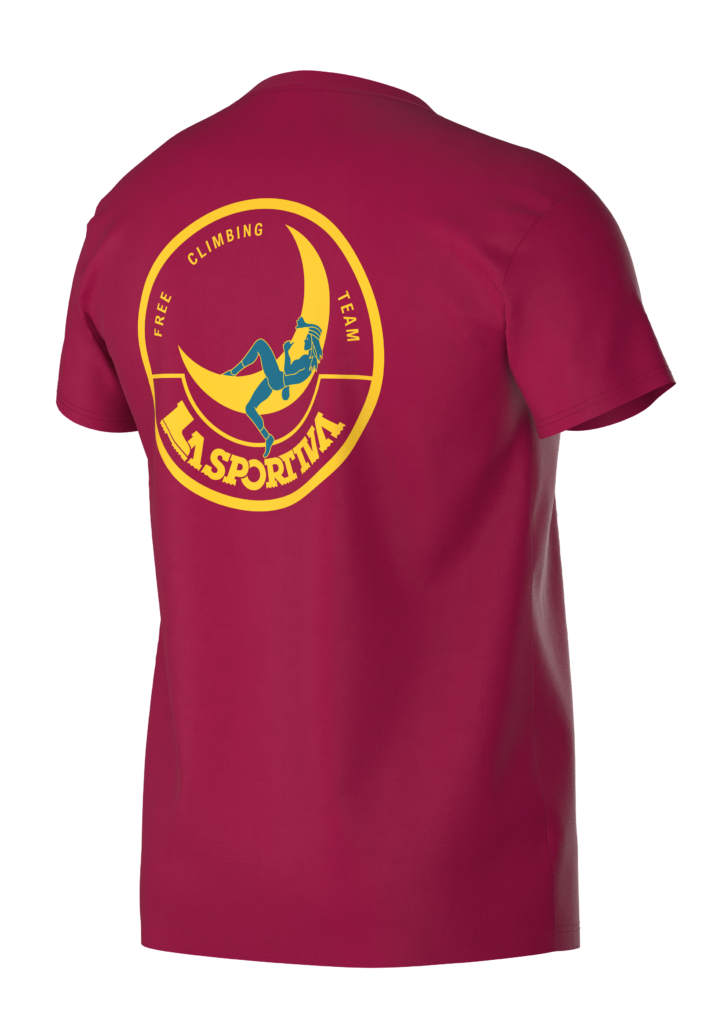 Completa la linea la nuova TX4 R, calzatura che ha tutte le caratteristiche per diventare iconica. Questo modello è la riedizione speciale del modello TX4 di La Sportva, rinnovato solo nel look, mantiene le stesse peculiarità tecniche: TX4 R è pensata per avvicinamenti, ferrate ed escursionismo e rappresenta un tributo alle origini del marchio, grazie all'applicazione dei loghi classici e l'utlizzo dei colori storici.
Il modello è caratterizzato dall'inserto Resole Platform, che facilita la risuolatura del prodotto, estendendo il suo ciclo di vita. Rivolgendosi ad una rete di professionisti autorizzati e formati direttamente da La Sportiva è possibile prolungare l'utlizzo di un prodotto ancora in buone condizioni, preservandone allo stesso tempo tutte le caratteristiche di performance originali e riducendo l'impronta ambientale.
La linea Climbing on the Moon è da oggi disponibile sul sito La Sportiva e presso i rivenditori autorizzati.