Il più giovane italiano a raggiungere il 9b, il secondo più giovane nel mondo a catturare questo risultato!
Il diciannovenne piemontese ha chiuso il cerchio del lungo strapiombo dell'anfiteatro sinistro di Andonno con la ripetizione di Lapsus, primo 9b liberato in terra italiana, da Stefano Ghisolfi. E finora ripetuto soltanto da Ondra, Bombardi e Siegrist. Giorgio Tomatis aveva varcato la soglia del 9 tre anni fa, a sedici anni, con la ripetizione di WRC a Castillon, ma non aveva mai scelto un 9a+. In questo caso la profonda conoscenza della prima parte della via ha certamente aiutato il giovane campione piemontese a saltare un gradino della progressione e ad aprirgli veramente un posto nella storia della verticale italiana e non solo. Bravo Giorgio, è solo l'inizio!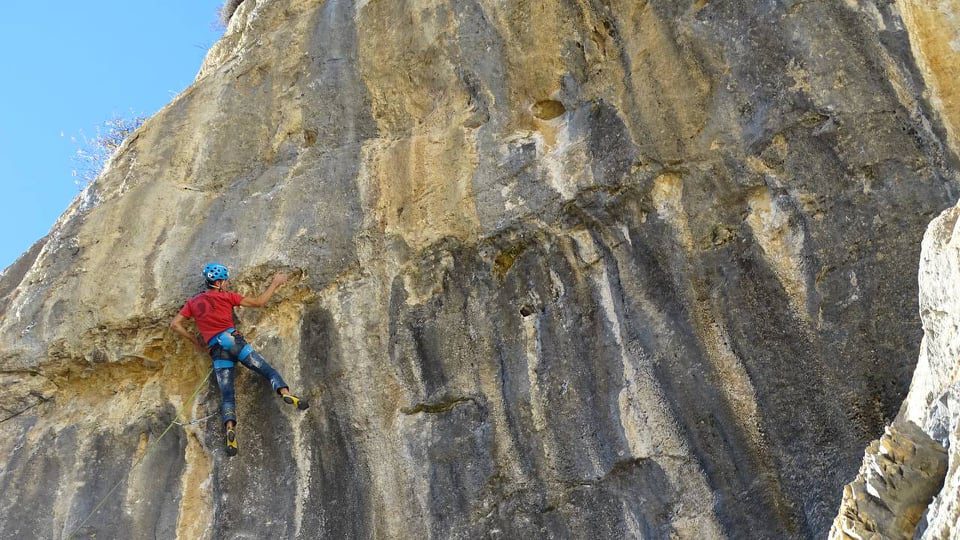 The nineteen-year-old has completed the circle of the long overhang of the left amphitheater of Andonno with the repeat of Lapsus, the first 9b freed in Italy, by Stefano Ghisolfi. And so far only repeated by Ondra, Bombardi and Jonathan Siegrest. Giorgio Tomatis had crossed the threshold of 9 grade three years ago, at the age of sixteen, with the repetition of WRC in Castillon, but he had never sent a 9a+. In this case the profound knowledge of the first part of the route certainly helped the young Piedmontese champion skip a step of the progression and truly open up a place for him in the history of Italian vertical climbing and not only. Well done Georgio, it's just the beginning!