4 flash su 4 blocchi hanno chiuso immediatamente la finestra dei possibili discorsi su un'incrinatura della sicurezza della Garnbret di vincere le finali di Coppa del Mondo.
Il secondo posto di Praga è stato immediatamente cancellato da una prestazione spietata che nemmeno la Grossman è andata vicina a imitare, non riuscendo a chiudere metà dei blocchi.
Italia ancora lontana dalla finale, ma con Moroni (16°) e Rogora (17°) nelle semifinali. Foto Jan Virt/IFSC.
I risultati completi qui.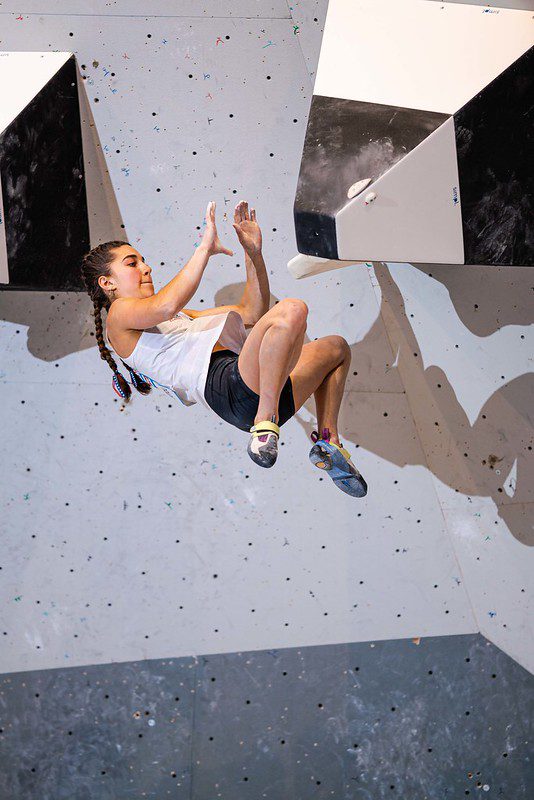 4 flashes out of 4 blocks immediately closed the window of possible talks about a crack in Garnbret's security to win the World Cup finals.
Second place in Prague was immediately erased by a ruthless performance that not even Grossman came close to imitating, failing to send half the blocks.
Italy still far from the final, but with Moroni (16th) and Rogora (17th) in the semifinals.
Full results here.